Need Proof?
Check out all the Before and After photos here and see what some of our clients have said about their FitterFaster Experience.
These are just a small sample of the 1000's of comments, emails, texts and messages I receive every day.
I endeavour to make your fitness and fat loss journey as fun and doable as possible while providing a means to great results.
CHECK OUT THE AMAZING PEOPLE BELOW WHO HAVE CHANGED THEIR LIVES THROUGH GOOD NUTRITION AND FITNESS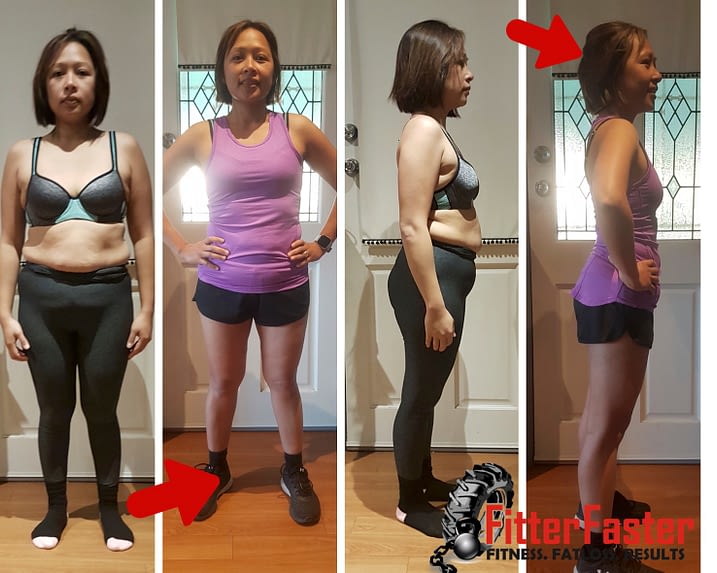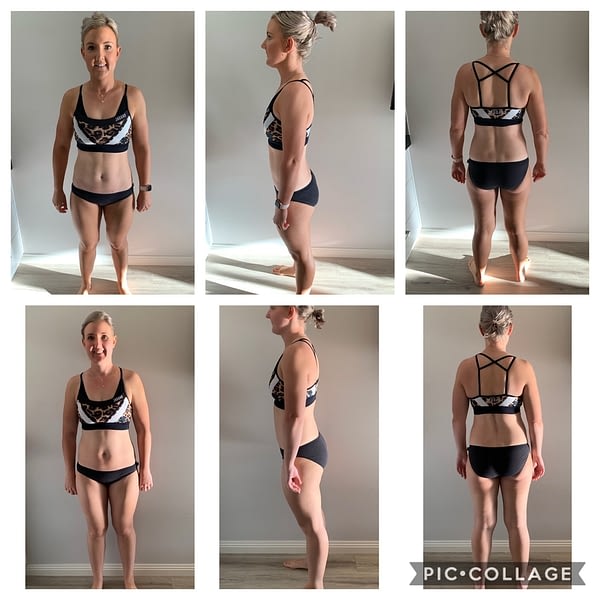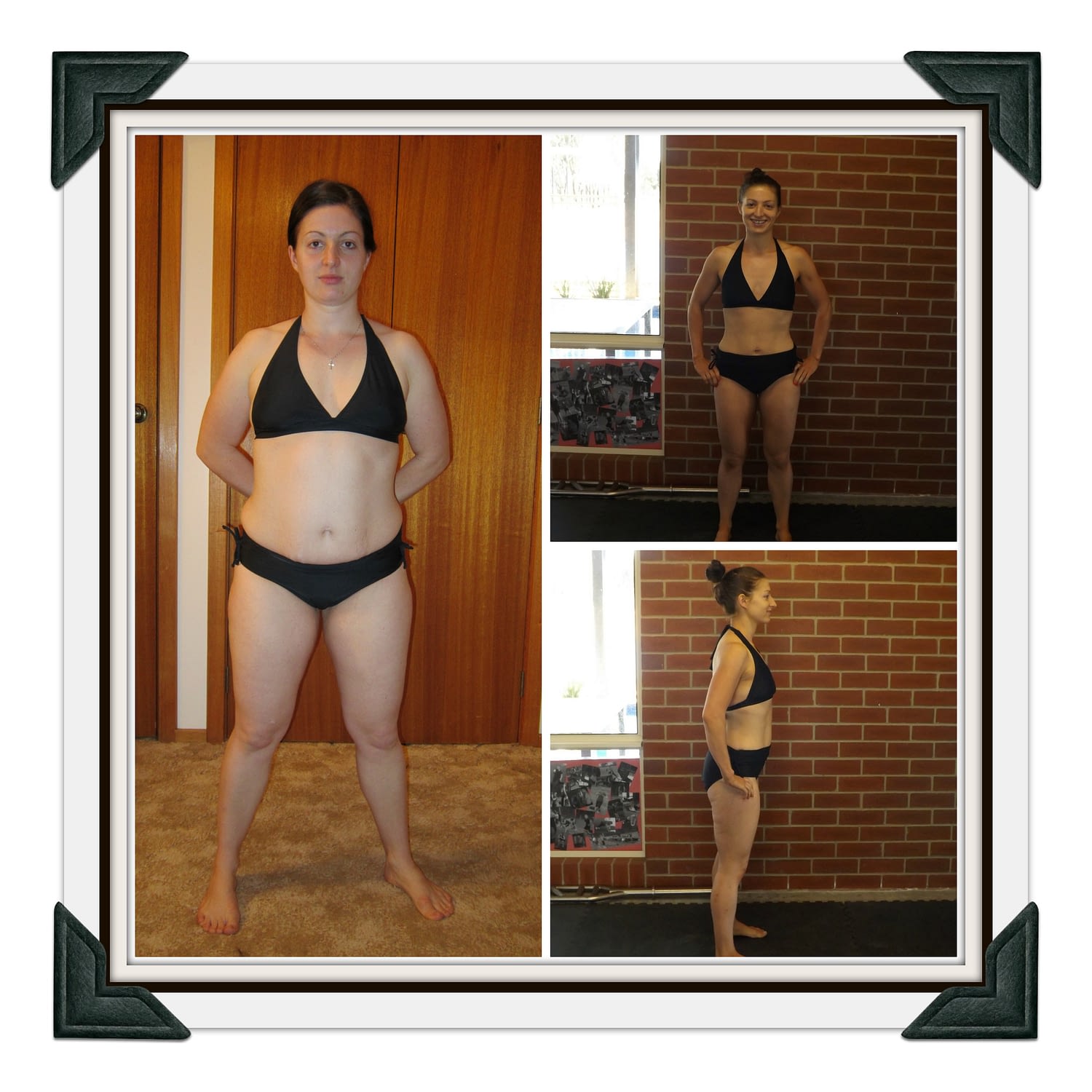 Again, thank you for giving me this opportunity; I will be forever grateful. Losing 16kgs in 26 weeks feels great, but it's even better to be feeling fit and able! I was at a stage where my life was just revolving around work and young kids and doing what I could to get through the day at the detriment of my own wellbeing, but you handed me a lifeline and I wasn't going to let you or myself down.
Such an inspiration! Love the atmosphere at fitter faster, always positive and friendly! I now have so many muscles I didn't know existed!!
I appreciate the immense knowledge and passion that Jo has … Because this rubs off on us . She is very flexible and considerate of clients situations , yet encouraging and persuasive when we need a push . I love the 'team' feel of fitter faster and probably THE most important factor above all for me … Has been Jo's patience and encouragement as I try to come back and regain fitness after an injury .
Even whilst I had many many months away – Jo was there to offer support and ideas to help me get back – but at MY OWN pace . Everyone is individual – and their needs are met to the best of her ability …
I'd highly recommend anyone and everyone to at least 'try' fitter faster ….
I like how Jo is a great role model and is walking the walk as well as talking the talk. The FFPNP is fantastic and gets great results. The training is always a great workout and injuries are always catered for. a friendly positive environment with like minded people, love it.
Such a supportive environment in which to reach your health and fitness goals. I have learnt so much about nutrition since joining Fitterfaster. It has made a huge difference to the way I prepare meals for the family. Jo is a wealth of information and shares her knowledge in a kind and caring way.
Jo truly cares about your weight loss and fitness goals and will ensure you get there – even when you don't feel you can keep it going. Fitter faster really aim to work around your lifestyle which for me, as a shift worker with lots of kiddies and a husband who is also a shift worker, really helps!
Want great results like all these ladies and men?  Let me send you information about how we help you to achieve all this at FitterFaster.
More Before and Afters below the form too
Everything. Everyone who attends are really friendly, exercises are explained well and care shown by Jo is wonderful. Obviously loving what she does and following up to see how you are makes the whole experience wonderful.
Personally attention – knowing that my level of fitness/capability is catered to without excluding me from participating with the whole group.
I am approaching my 3rd year at FitterFaster and I'm still amazed at the changes in my body, fitness level and my diet. I never thought I'd be able to achieve everything that I have and be able to do half the things that I do now. I look at the evening training sessions as a release from a demanding and mentally exhausting day at work and this motivates me (although I sometimes think I can't be bothered) and once I get there I always feel so much better for coming. Thank you so much for helping me to make all these changes in my lifestyle
I like that your form is over seen and corrected if you are doing it wrong.
Its nice to meet new people all the time and look at the changes in their bodies after being there a short while.I just love seeing the results people get.
I like both the exercise we do and also the nutrition information we are provided. For years I was the type of person who thought well I've exercised so now I can have that treat and not put any weight on! Since joining FitterFaster I realise that was so wrong! I feel better both physically and mentally!
Find Out how YOU can achieve results like this at FitterFaster.  Complete your details above or keep scrolling for more before and afters
The variety of drills/exercises keeps training interesting and challenging. I enjoy being able to train outside and in a group, it seems to make a tough training session a little easier. All the nutrion advice and support in conjunction with varied training is a brilliant combination that is extremely unique..
It's a safe training environment, which I especially appreciate when I go running by myself in the dark, I always think how much better it is to train at fitter faster. The varied times available for sessions helps fit in with family commitments. I also appreciate all the extras, like having towels and all equipment provided, it makes it all very easy to get ready for a training session. Great work!!!
Everyone is supportive, encouraging and friendly. Jo is always very helpful and full of great advice etc. Its the best investment ive made not just for weight loss and fitness but for my health, I would highly recommend it to anyone.
Love that every work out is suitable for you, no matter your stage of fitness. And such a supportive group to work out with!
I'd recommend Fitter Faster – to anyone looking for FUN , Fast results , great , easy nutrition advice and amazing ongoing support … In the process of gaining fitness and positive lifestyle change !
I love it …
You won't know until you give it a go … And then you'll never want to stop …
To find out exactly how all these wonderful friends achieved their goals and how you can too at FitterFaster, fill out your details below and I will send you free, no-obligation information.
You can ask any questions, come and have a look and a chat and won't be pressured into anything.
Hope to hear from you soon
JO